Industrial, Office and Commercial Plumbing Services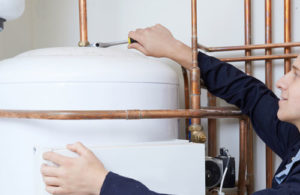 Bon Air understand that when essential plumbing no longer function properly in a commercial building it can be a major issue. You can trust that our work will be carried out to the highest quality.
We are able to undertake a whole host of projects, a short list includes:
Heating system installations (including underfloor)
Domestic hot water calorifiers and cylinders (vented and unvented)
Hot water boiler installations and repairs
Hot and Cold water services
Communal shower mixer systems
Plate exchanges and buffer vessels
Point of use water heaters
Booster pumps and pressurisation systems
We are also experienced in all types of residential plumbing for properties owned by Local Authorities and organisations.
For any commercial and industrial plumbing needs contact us on 01905 726112.
QUESTIONS?
Bon Air have over 25 years of experience in the commercial ventilation, air conditioning and heating industries. As an independent company with real expertise in this sector we are able to offer unique advice to our clients in order to provide the best and most efficient solutions for their unique needs. For friendly advice and to arrange an initial consultation with one of our specialists call 01905 726 112 or click the button below to email us.