Commercial Ventilation Engineers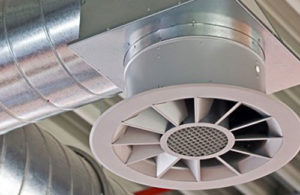 Make your work premises or factory building run more energy efficiently with professional heating and ventilation systems. We are Gas Safe registered and can install a range of modern heating systems suitable for small and large commercial premises. utilising a range of fuels, from solid through to LPG, natural gas and oil. We are also highly experienced in installation of residential heating systems for landlord-owned properties.
Fit your workplace or retail area with ventilation for a clean supply of fresh air with benefits that include:
Dilution/removal of fumes, smoke and odours
Removal of carbon dioxide and moisture
Removal of excess heat
Reducing risk of airborne infections
Providing sufficient air circulation and air changes
Ventilation- De Humidification and Humidification
Bon Air can design, install and service bespoke humidification and De Humidification control system equipment for the storage of fragile or rare and valuable items.
We can design and install equipment for ventilation systems for offices, commercial industrial premises or sports and leisure facilities to give a better environment for your staff and customers
If you have any problems with damp and require an installed system to control the problem or if you just need to hire equipment when there is a temporary problem e.g. Flood Damage we have the equipment you need to clear away any flooding or damp and will be able to install a system to reduce the moisture content.
QUESTIONS?
Bon Air have over 25 years of experience in the commercial ventilation, air conditioning and heating industries. As an independent company with real expertise in this sector we are able to offer unique advice to our clients in order to provide the best and most efficient solutions for their unique needs. For friendly advice and to arrange an initial consultation with one of our specialists call 01905 726 112 or click the button below to email us.